Case Study - DoneDeal.ie

In 2012 DoneDeal.ie went live with 2Bill, who at the time could only offer clients O2 and Vodafone users. Even with two operators, the usage statistics for 2Bill's popularity on DoneDeal.ie were excellent. Shortly after we were able to offer our clients Meteor and 3 users. Since it's launch, 80% of mobile phone payments on DoneDeal have moved away from the premium rate IVR call option and now use 2Bill as their preferred payment option.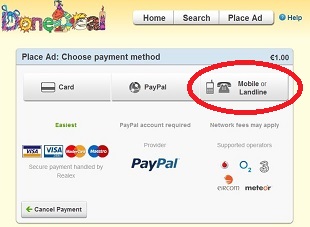 Step 1
Select the 'Mobile or Landline' option.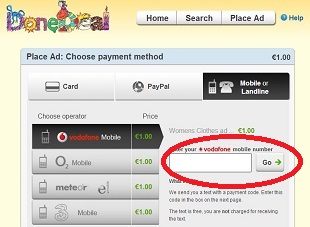 Step 2
Select your mobile operator and enter your mobile phone number. Click 'Go'.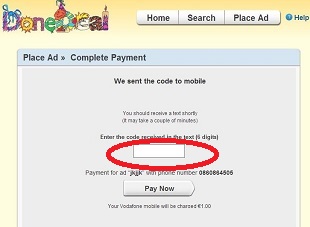 Step 3
Input the activation code that is sent to your mobile and click 'Pay now'.